Title: The Archived
Author: Victoria Schwab
Series: The Archived #1
Rating:
Add to Goodreads
Well, I'll be damned. For someone who rarely reads books about this kind of story, this one totally kicked me in the gut and made my head swam in a muddle of..... amazeballness. Yep, totally using that word. The Archived took things to a different level with its eerie and whimsical world, strong/independent heroine, adorable love interest and twisty, conspiring villain. Not enough to convince you to read this? WESLEY AYERS. Dream guy. GUYLINER. Funny, smart, cute, goshdamn cute.. And has DADDY PROBLEMS *gasp* Go. I know you want to meet Wesley Ayers. This book is unique in all sorts. A library full of the memories of the dead? "Librarians" who want to protect the memories of the dead? "Keepers" who subdue violent Histories off the leash? YES PLEASE. And another note: PARENTAL PRESENCE!!! Mac's, the heroine, parents were present all through out the book and they care and they are there. The banter here was so entertaining, I could munch a whole tub of popcorn and just sit there and watch Wesley and Mac talk and joke around and throw some charming banter on each other. Really. I would.
"IGNORANCE MAY BE BLISS, BUT ONLY IF IT OUTWEIGHS CURIOSITY. CURIOSITY IS A GATEWAY DRUG TO SYMPATHY"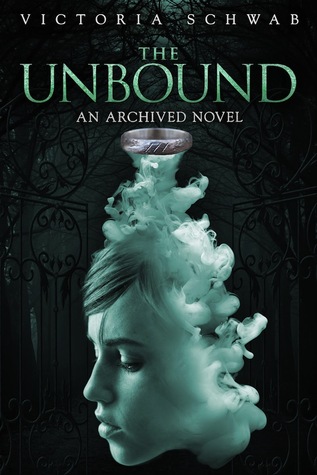 On the other hand, this book dragged a little for me. It started smoothly at first, almost right into action then felt a little (yes I am still in love with the series) flat on the latter. But I can't never deny the eminent character growth throughout this book. The emotional abuse, turmoil and battle of Mackenzie made my heart ache, but she's brave. Always have been brave. That is one thing that makes this book and Mac's character stand out amongst the other books in the loose. I like like liked the dynamics of the new characters as well as the change in setting. Prep school Mac and Wesley? SIGN ME IN. It was fascinating getting deeper into the characters' life. All of them share grief, depression, sadness, and quirks that totally made the diversion. I was just a little upset with the plot in here. It went from "OHMIGOSH THE MYSTERIES" to "UM THAT'S IT?" The romance between Wes and Mac.... It was swoon-worthy, funny, adorable and flail inducing. I found another shiiiiiiiiiiip *pops confetti*
"OUR PROBLEMS WILL TEAR US APART IF WE TRY TO IGNORE THEM. THEY DEMAND ATTENTION BECAUSE THEY NEED IT."
Now, friends, let's get into the after-thoughts (aka the fangirl-y part) just because these were
really
my reaction/thoughts. I thought to share it with you for fun!
After finishing
The Archived
:
Me: WHERE CAN I GET A WESLEY AYERS IN REAL LIFE. I NEED A WESLEY AYERS SINCE YESTERDAY.
Me: EXCUSE ME BOOK HOW DARE YOU END
Me: I haven't forgotten that you already end cOME BACK
Me: ARE YOU JUST GOING TO STARE AT ME AND NOT CONTINUE
Me: *sobs hysterically* THIS IS GOING TO BE A BAD BOOK HANGOVER IM TELLING YA'LL
After finishing
The Unbound
:
Me: OH MY GOD PREP SCHOOL WESLEY AYERS SWEET BABY MACAROONS THAT DONT EVEN EXIST IM A CHANGED PERSON
Me: waaaIT YOU CANT JUST DO THAT
Me: OWEN YOU CREEPY THING
Me: MOOOOORE PLEASE
Me: SO !!! MUCH !!!! CHARACTER DEVELOPMENT !!!!!
Me: I'M SURE THERE'S MORE PAGES THE LAST TIME I CHECK NO I REFUSE TO BELIEVE THIS IS THE END
After reading
VE Schwab's post in her blog (Wes POV)
thoughts:
Me: OMG
Me:
Me:
Me: IM SORRY I THINK I DIED FOR A MOMENT AND JUST CAME BACK
Me: !!!!!!!!!!!!!!!!!!!!!!!!!!!!!!!
Me:
Me:
Me: I DIED AGAIN FROM THE FEELS AND THE SHORTNESS
So in a nutshell:
PS: I WANT BOOK 3! BOOK 3 IS A NECESSITY TO THE HUMAN KIND