This feature settles to be a weekly update of both my personal and bookish activities. Although I am sure that this won't be a regular weekly post, I am going to try my best to publish this kind of post if I really have interesting to share (I tend to be lame). So without further ado here it goes...


LEARNING CENTER (LIBRARY VOLUNTEER)
We volunteered in a learning center to help arrange their library. And being a book junkie, seeing hundreds of books all in one place made me so giddy. We got to cover the books, catalog the books, find the liexer of the books, arrange them on the shelves....& (gush over all the books - well I did)! It was a fun experience I totally found solace and happiness seeing those children books. I even got to browse some of the books I've read since I was young. The organization also sells tote bags with beautiful book quotes! My mouth really watered from all the beautiful typography and graphics.
DAWN OF THE PLANET OF THE APES
Hands down! One of the best movies I watched this year! \o/ The action scenes were intense as well as the struggle of Ceasar (main lead) to trust humans again. SO AMAZAEBALLS TIL THE LAST SECOND OF THE FILM! And oh, my eyes got misty for some heart-wrenching scenes T_T I highly recommend this film!
Finally, my second year in college!!! And that's actually everything about this portion. Lol. Wish me luck ;)
POSTS FOR THE WEEK + BOOKS READ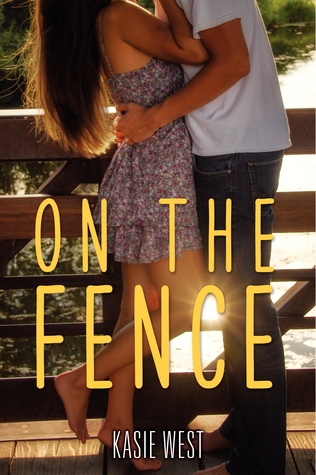 On the Fence by Kasie West // 5 stars
Love Rosie by Cecilia Ahern // 3 stars
Fallen Too Far by Abbi Glines // 2 stars
EXTRAS:
WATCH AND LISTEN TO JOHN LEGEND'S YOU AND I MUSIC VIDEO! The beautiful imperfections of women and the song - the song got me weak on my knees! So powerful yet so endearing.
LOVE ROSIE'S TRAILER!!! Oh gosh there were tears! I am a sucker for childhood/bestfriend romance and the story really took it to a different level. I am not taking my expectations on this film adaptation, but I AM OVERLY EXCITED TO SWOON OVER SAM CLAFLIN EXCUSE MY *INSERT KEYBOARD SMASH*
Starring: Lily Collins & Sam Claflin
(CLARY FRAY AND FICNNICK ODAIR! HAHA)
And next week I might post my first ever accumulated book haul! AHA. Plus some book reviews I've drafted over the week. I might as well do a font rec post inspired by Cee @ Novel Hermit. My #LEGENDary posts shall be moved to a different month due to some reasons that I need to fix! Heehee. So that's for my week! How was yours? :D