Love/like, Okay, Nope: Sea Breeze Series by Abbi Glines
Welcome to my new feature called
Like, Okay, Nope!
Yes, a lame and lousy title for a lame person like me. Anyways, this is a series review. Sometimes I marathon series because WHY NOT. Marathon-ing series especially if there are already many published books save us from the agony of waiting.
The first series on the grill is Sea Breeze by Abbi Glines. The whole series revolved around a group of friends living in coastal town Sea Breeze, Alabama. I wasn't a fan of Abbi's other books, but I still found time to try this series since I was told that all the stories are quick read with predictable plots, but very compelling characters. My first thought was, "I got nothing to lose anyway." And so, I read Because of Low. I instantly jumped into the second book randomly. The rest is history..
L I K E
-
★★★★
Because of Low

(Sea Breeze #2): Really entertaining. Gripping. It tackled a very sensitive social issue that concerns affairs in family. It was a hard subject but the writing made it lightweight. As soon as the story starts, Marcus Hardy instantly snugged all my attention. He's so charming, funny, gentleman (yes he's hot but he's more than oozing hot or yummy!). He loves his family and he was his family's strength in times of mishap. Willow is a strong heroine, I found myself liking her despite the fact that I feel that she was selfish sometimes (because of that thing with Cage). Their relationship wasn't rushed, as well as reconciliation that happened in the end. I loved that their relationship worked in progress. And man the s scene? You'll be surprise!
Misbehaving

(Sea Breeze #4): Kudos to this book! It made me misty-eyed. That says a lot to be honest. Once a story got me engaged, I know that it won't be long for me to call it as a very very good emotional book. It sort of wrecked me because the situation of Jesse is very poignant. Although she's known for causing trouble and the kind of "make-all-boys-kneel" because of his body, she still is a very vulnerable and insecure person. Jason is rich and quite famous because of his brother, but he isn't a jerk and cold prince in the making. He's also charming, playful, naughty (in a way), genuine and thoughtful. The chemistry between them is palpable, that I admit made me really like this book. Their relationship also went to a lot of downhill and while I enjoyed those parts (I was in a mood for a dramatic one), my heart also ached for them to be just together. Both Jesse and Jason amazed me. That and the "out of my league" plot made me really like this book.
Just for Now

(Sea Breeze #4): This book is nothing but cliche. But I still liked it and thought it was okay. Innocent meets the tainted one, huh? I was trying hard not to laugh at Amanda. She's innocent, sweet and infatuated to the bad boy, Preston. She's really desperate for his affection and eventhough he was acting like a jerk on her she still looks at him with so much adoration. Girl,you gotta love yourself first. Preston is hot, but the thing about him that made me "Awww" is he is family oriented. He does everything for his siblings's welfare. Their relationship was a constant "I want you" and "I am not good enough for you". It was tiring that I actual just want to skip through the last 60 pages to see what the big plot twist is. They deserve each other, I believe that and 'til the end, I thought that this book is still worth my time. (Warning: A number of sexual intercourse here ugh).

While it Lasts

(Sea Breeze #3): Cage York, the known bad boy and player is actually that sweet and loyal. Yep. Actually the issue I have here was Eva. I think there were like 10 moments I want to grab and shake her so that she'll make up her mind. She's very confusing and sometimes I feel like she's just experimenting. Oops. Harsh. Cage isn't perfect too, he's too much of an alpha male, possessive and too sexual. I like the story though, two people mending and recovering.
Bad for You (Sea Breeze #7): So you've read the title.... The guy is bad for the girl. Boom. They fell in love. End of story. I really don't have much to say except that it's very typical. Krit has personality issues that affected his relationship with Blythe. On the other hand, he was gentle with her and their relationship was fluffy! OH EM GEE. Fluffy, really? Yes.
N O P E
-
★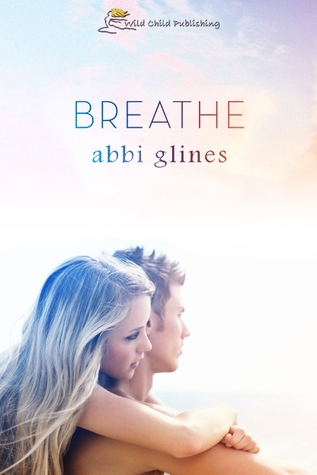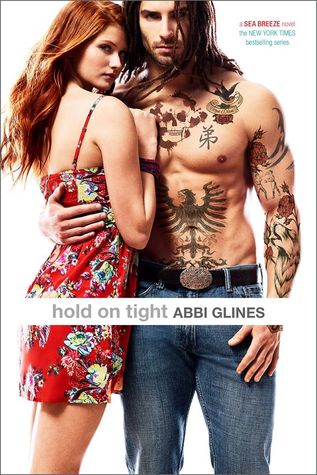 Breathe (Sea Breeze #1): I dislike this so much. I think my head throbbed so hard from all the eye-rolls I made. Of course, the issue goes to the main characters, Sadie and Jax.
Hold on Tight (Sea Breeze #8): Dewayne seriously scared me. I don't know why I cared to read this, but for the sake of finishing the series (which actually doesn't end here because there'll be a 9th book, i just knew that yesterday haha). Actually, I just skimmed it because this is a predictable as duck as Breathe.
Last book is titled,
Until the End
. Expected release date: October 14, 2014.
Let me just rank the guys acc to my own preference:
1. Jason Stone
2. Marcus Hardy
3.5. Cage York & Preston Drake
5. Krit Corbin
6.5. Jax Stone & Dewayne Falco
Aaaaaand I am back! Sort of. Two weeks vacation to catch up with my TBR and blogging. I am going to visit a lot of blogs so you better prepare for the coming of the dark lord. Seriously, I missed blogging! Stressful first year in college just ended, I felt like a weight lifted off my shoulders. I am just now waiting for the final grade *anxious anxious anxious* I won't even fuss about the change in my template. I am sorry I can't help it.
Do you like to marathon series? Have you read any of the books listed? What are your thoughts about this kind of review system? Do share!